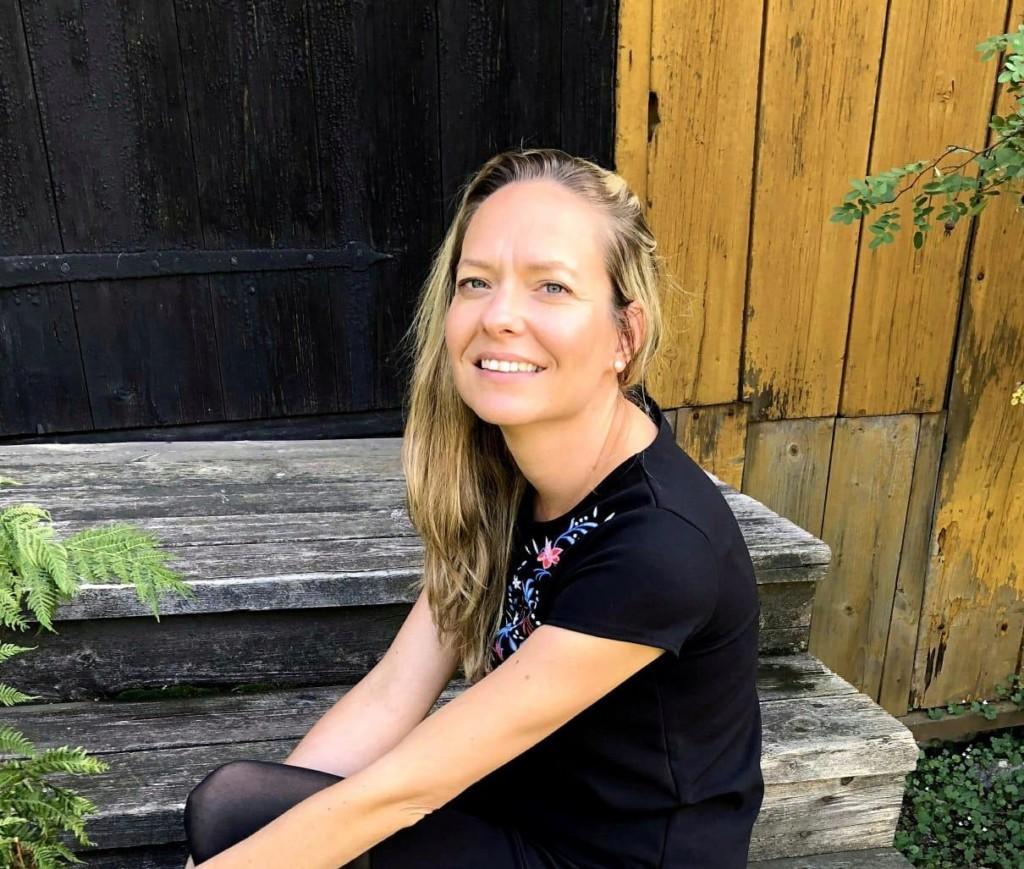 GITA is a network of impact-tech investors and thought leaders from around the world, who are working together to empower and scale effective tech innovation contributing to the achievement of the 2030 SDGs.
Is impact at risk of becoming another buzzword? Like many trending concepts, many assume that they understand them well enough, but with impact, the risk is even more evident.
Everyone believes they can differentiate between what is "good" and "bad", and by that, what qualifies as a positive or negative impact. As always, the reality is a little more complicated, and the fact is that there are many misconceptions about "what impact is" and also why it is so important. 
Upon launching GITA (the Global Impact tech Alliance) in Finland a few months ago, I asked the participants (investors, practitioners, researchers, entrepreneurs) what are the main challenges that they face as part of the Impact Tech Industry in Finland. One challenge that was widely agreed on by many participants, was "Impact Awareness". 
This awareness has a few aspects. One is the need to raise awareness of what impact really is in the context of impact tech and impact investing. The second aspect is the need to raise awareness of the Finnish Impact tech use cases.
In this post, I will tackle these two points by first discussing what impact is, and more importantly – what it isn't. Along the way, I will add links to further reading for those who are interested to learn more.

In the second part, I'll present a use case about a Finnish impact tech company called "Origin By Ocean"
Good intentions are not enough

According to the GIIN (Global Impact Investment Network) "Impact investments are investments made with the intention to generate positive, measurable social and environmental impact alongside a financial return". This definition of course applies also to Impact entrepreneurship. Impact tech companies according to the Good Tech Lab (who published an excellent report on impact tech) are defined as companies that use science and technology to benefit both people and the planet, ideally addressing a major social or environmental problem.

But as mentioned in the first definition, good intentions are not enough. In order to be defined as an impact company, the founders need to have the tools and methods for quantifying the positive and negative impact the company is creating. It is a critical point since it's one of the challenges which impact tech entrepreneurs, as well as investors, are facing. There are a few IMM (Impact Measurement and Management) practices, but they still require further development, especially in the topics of evaluations and comparison of impact results.
The most commonly used IMM resource is the SDGs framework. The SDG Compass for companies is a guide on how they can align their strategies as well as measure and manage their contribution to the SDGs. Another two that are commonly used are the IRIS Catalog of Metrics and the Impact Management Project's Five Dimensions of Impact Convention. 
Choosing between doing good and doing well

Of the 3 components in the definition of impact investing: intentionality, measurability, and financial return, the third aspect is a very important point as impact investments are expected to generate a financial return on capital or at minimum, a return of capital. There is still a very common conception among investors (as well as entrepreneurs) that they need to choose between doing good and doing well.

The reality shows a different picture. According to the GIIN's Annual Impact Investor 2020 Survey of 294 global impact investors, with a collective $404bn of impact investing assets under management, shows that since inception, 88% of respondents met their financial return expectations!
Impact investing is growing fast, but why now?

Since 2016, the impact investment market has doubled each year. In 2017, it was estimated at $230bn; in 2018 it was $502bn, and now it is heading for the first $1 trillion. 
There are many social, economical, and political factors attributed to this growth at this specific time, but here are the main ones:
A feeling of emergency

regarding the global social and environmental challenges. Simultaneously there is an increasing realization that technological developments, as well as private capital, can contribute to solving these challenges. Add to this Covid-19, climate change, and movements such as Black Lives Matter – the sense of emergency rises even higher.

The growing influence of new generations

as consumers, employees, and investors. We see millennials seeking personal fulfillment in their workplaces, wanting a good salary but also looking to incorporate their purpose and values in their work

.

In addition, they care more about purchasing sustainably and investing in responsible, impactful business models.

Wave Ventures

, the Finnish student-run VC fund is an example of a VC which focuses on purpose-driven startups in their portfolio. They also incorporate values like gender equality in their investment decision-making process.

The growing discourse at the failure of the current capitalistic system

. Long time impact investing thought leader, Sir Ronald Cohen, has been calling to join the "

Impact Revolution

", saying "

We must reshape capitalism so that it delivers its promise to increase prosperity and social progress for all

".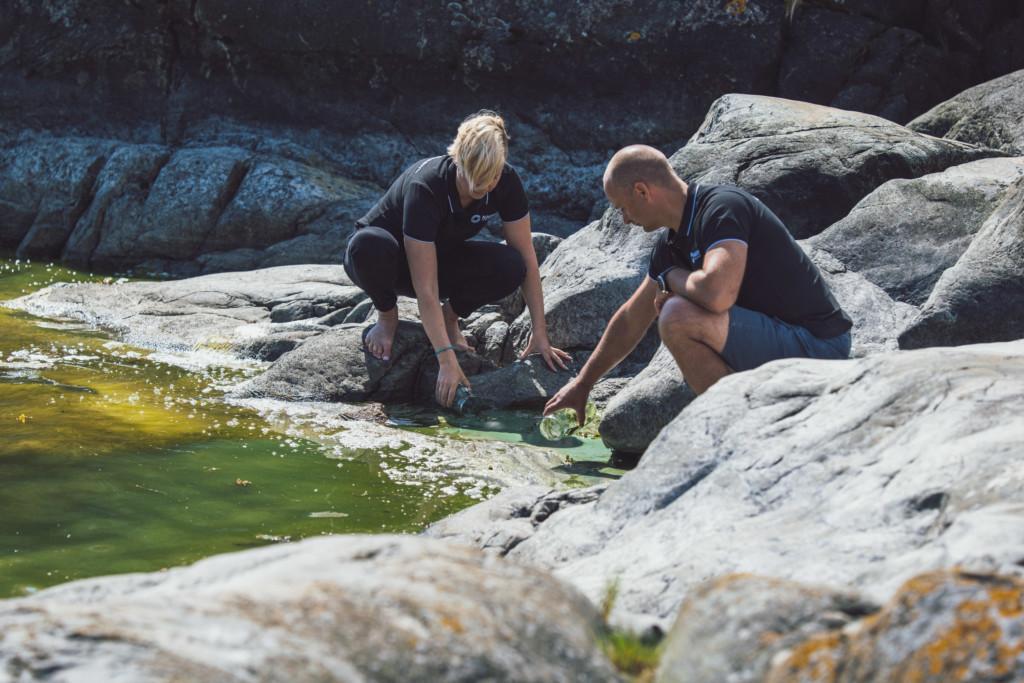 Impact in Finnish: Origin by Ocean 
Origin by Ocean set out to create in the Baltic Sea an algae-based business ecosystem, that would turn the eutrophication problem of the Baltic Sea (meaning the increased production of algae that causes structural changes to the ecosystem) into a commercially viable business. Origin by Ocean processes harvested and cultivated sea and ocean grown biomass such as algae, bladderwrack, and kelp, to produce natural and biologically sustainable ingredients for use in the food, beverage, cosmetics, and pharma industries. 
The company was founded in 2019 by Mari Granström and Mikael Westerlund. Mari holds a Ph.D. in Chemistry and has been working in big corporations around the globe until she decided that it's time to leave the corporate world and focus on her own idea. Mikael on the other hand is an experienced Business Executive with a successful background working in the IT industry. The well-matched founding team found each other in the autumn of 2018, in the Icebreaker.vc Pre-Founder Project.
In November 2020, Origin by Ocean was announced as one of five finalists in the UNOPS global innovation challenges. In May 2020 the company hit another huge milestone by closing their seed investment round of €2M. The most recent milestone was in February 2021, when the young startup was selected as one of the top10 most potential startups in Finland by Talouselämä.
Today Origin by Ocean already has a team of 7 members and are growing swiftly.
The Five Questions of Impact: Origin by Ocean
I asked the founders Mari Granström and Mikael Westerlund five questions about their company and their impact, and here is what they had to say:
1. What is the impact you want to create? 
We want to close the nutrient cycle of the oceans with our Nauvu® biorefinery process. In creating a closed nutrient cycle from land to sea and from sea to land we can address and alleviate the global environmental problem of eutrophication of our oceans. 
2. What made you decide to leave your successful careers and found Origin by Ocean?
Already established companies are extremely time-consuming to change. Creating a totally new company from scratch and from the beginning based upon a totally sustainable business model is what drove both of us away from careers in bigger companies. 
3. How do you measure or plan to measure your impact?
We are still in the process of defining our final impact metrics. However, we can already today see that the industrial-scale use of marine biomass reduces the amount of phosphorus and nitrogen in the oceans big time.

Marine biomass is the largest producer of oxygen on this planet. Large-scale seaweed cultivation has a great positive impact on marine life and biodiversity.
We are bringing income opportunities to very remote areas and this way improving the quality of life for people living in these areas. Our impact metrics will be based around these already known facts. 
4. What is the biggest challenge of the Impact tech ecosystem in Finland?
"For us, the challenge, in the beginning, was that we are not of a university nor VTT background. In many discussions we noticed us being unequally compared to other startups that have been doing the background work either at a university or at VTT for 10+ years or so. In other words, people had no point of reference to compare us with. This meant that we had to "push all buttons" to find a well suitable investor group that believed in our vision and mission. So, in short, access to money is still the single biggest blocking point for startups from our viewpoint.

We are just so happy and thrilled with the fact that we secured our seed round which allowed us to start this amazing journey".  
5. What advice would you give to future impact tech entrepreneurs?
Make sure that you have a crystal clear vision of what you want to achieve. 

You need to be SUPER enthusiastic about the opportunity you present. 

Considering the natur

e of impact startups

still today, make sure that you have numbers backing up your story so that you have something to use in the discussions with the hesitant ones… 

Stay positive and don't burn any bridges. 
Alisa Mick has worked as a business consultant in Tel Aviv. Upon relocating to Helsinki 3 years ago, Alisa co-founded The North Mix, which focuses on creating value for companies and organizations through business collaborations and branding in areas related to sustainability and circular economy. She also recently founded the Finnish Chapter of the Global Impact Tech Alliance and is active in promoting diversity and equality in tech and business. Alisa holds a B.A in Psychology and Master in Business Management and is a Master student in Aalto University Business School MAster's EIM program.