Hey founder, what if I told you that focusing on this one untapped aspect of your organisation would lead to a remarkably better user experience for more than half of your target market? In fact, turning that same key would also enable you to attract and retain the best talent, improve decision making and ultimately have better business performance. 
The key to harnessing such transformative potential is building a diverse and inclusive company culture.
The business case for diversity and inclusion is clear – better ideas, better products, better performance. If you've not seen the wealth of research on the topic, I've attached some for you at the end of the article. So what makes the topic even more relevant now?
Industry 4.0 means sweeping changes across how we live, communicate and work. These transformations coupled with converging social crises of pandemic, racial injustice and mental health to name a few, present new sets of challenges for startup organisations – and also catalytic opportunities. 
When it comes to remote and hybrid workplaces, COVID has only accelerated the transformation and leaders must be ready to adapt. According to Citrix, 90% of millennial and gen z employees do not want to return to full-time office work and 51% would like to remain working remotely most or all of the time. (1)
We don't know what the new normal will be but leaders who take action can ultimately harness the untapped potential of diversity. Remote work means that relocation is not inevitable for everyone. Startups have an incredible opportunity to attract global talent, but this presents challenges when it comes to inclusion. 
For the Finnish ecosystem, this is a great opportunity to plug the worsening skills gap, that Ekaterina Gianelli labeled an approaching crisis, by attracting foreign experts from an expanded talent pool. 
This major shift to hybrid and remote work can serve as a catalyst to embed more inclusive practices and more effective leadership skills. Teams should not miss the opportunity to introduce new, valuable habits that unlock the full human potential. 
Build better products for a global, diverse customer base
The most ambitious Nordic startups want to be huge, global success stories. That means understanding your global audience. 
"As they grow, startups need diverse teams to better understand a diverse group of customers and to build better products. To build diverse teams, they need to focus on building an inclusive culture and environment for all," Katja Toropainen, founder of Inklusiiv.
Lack of diversity in product development teams is a liability for startups that are targeting everyone. In a homogeneous team it may be hard to empathise with users different from you, resulting in a poor product for underrepresented groups. 
In 2020, Sifted published a blog written by Pauliina Martikainen, investor at Maki.vc, in which she brought up the inefficiencies of healthtech products (namely Oura Ring) in providing accurate information for women. 
Other women have publicly shared similar feedback about Oura's products for years, so it would be interesting to hear how this consumer feedback from women has improved their product and team? A product targeted for everyone, should of course also work for everyone.
"ŌURA has worked with researchers in women's health who are focused on "participant-driven studies" – research efforts that emphasize the importance of sharing pre-print findings back with participants to empower them with information about their health faster than the traditional pace of academic publishing. Our research is often inspired by users who reach out to us to share their personal discoveries and questions about their health," shares Caroline Kryder, Science Communications Lead at Oura.
It seems that Oura is taking necessary steps to improve their product. Kryder continues, "Most recently, ŌURA has partnered with researchers who are advancing our understanding of fertility cues and pregnancy." I've attached information about the research at the end of the article.
According to Timo Ahopelto, Oura board member and partner at Lifeline Ventures, "those functionalities have been the goals of the founding team since 2015, when we invested. At Oura it has been about the company's lack of ability to implement these features, not about lack of perception, at least in my opinion," shares Timo Ahopelto, founding partner at Lifeline Ventures. 
The problem for consumers is that the product is being sold in a non-transparent way. Why should women pay the same price for a product that doesn't work as well for them? Why are women seen as the feature and men as the default?
In the history of medicine, women have been left out of medical trials resulting in less effective treatments. Unfortunately we're now seeing this trend continue into healthtech, where biased datasets train algorithms. 
Healthtech is not the only industry that needs to take heed. There are other examples of these biased algorithms, in areas like facial recognition and pedestrian detection, that fail to recognize women of color. 
What's the role of investors for driving diversity and inclusivity?
Investors are accustomed to drilling founders on who their business idea serves and expect this to show on their product roadmap. This is on every startup and board's agenda.
So if a startup approaches an investor with an idea that is targeted to everyone, wouldn't they want to see a diverse team?
You would think so, but the Unconventional.vc research shows quite the opposite. In 2020, 92% of all capital in the Nordics went to all-men founding teams, while all-women founding teams raised a dismal 0.7%. 7.3% of capital went to mixed-gender teams. (2)
As depressing as these numbers are to look at, it shows that diversity and inclusivity is a huge investment opportunity in the Nordics. 
But do generalist venture capital investors see it this way?
According to Ahopelto, "the D&I theme is really good because it increases the number of good firms as a wider range of people set up firms and apply for jobs in the tech space. In this area, things are too often characterized by age and gender, and with our own firms, we strive to go much deeper than that first degree."
Diverse investment teams seem to be a leverage point. They are more likely to invest in diverse founders and diverse founders are more likely to build a diverse and inclusive team. 
"Structurally, the first thing we need is more women to be brought in on the funding side. The more women that are there, the more we will invest in female founders," comments Kristina Sweet, CEO at the Shortcut.
Most VC funds in Europe do not have any female partners. Just 5% of funds have all-women managing partners, and 17% have mixed teams. 78% of funds in Europe have all-male teams. (2)
In other words, if an all-female founded startup makes a list of 10 funds they want to approach, 8 of them will likely not have a woman who can make a decision, which is problematic given the positive correlations between gender of who writes the check and who receives funding. 
Of course, VC funds have investors too, the limited partners and "VC investors say that some actions from LPs could change things dramatically," remarks Toropainen. 
Evolving the conversation from diversity and talent attraction to inclusion and talent retention
Sure, the shift to hybrid and remote work environments and the increased demand for female employees means that the talent pool for startups just got humongous. Remote working options also eliminate the need to relocate, which may make a Finnish startup more attractive to international talent. 
But remember, the global talent that you are trying to attract have not had the same experiences as you. And while you may be able to 'tick the box' and recruit women, it doesn't mean that you will be able to keep them. Startups across the globe and in the Nordics are encountering this huge obstacle, retaining diverse talent. 
"Everyone's all the time talking about talent attraction whether it's about international talent or more women, but no one is talking about talent retention. We have a leaky pipeline. It's a huge structural problem that we're not paying enough attention to," Toropainen urges. 
In the context of gender, the numbers speak for themselves: 50% of women who take a tech role drop it by the age of 35 and women leave tech roles at a 45% higher rate than men. Women who leave tech roles or are likely to leave in the near future, identify a non-inclusive company culture as the number one main driver. (3)
Hybrid and remote work environments present some unique challenges that leaders should be prepared for. Without targeted intervention, non-inclusive dynamics have the potential to be amplified in a remote context. For example, the habit of interacting primarily with familiar team members versus building new connections may be harder to overcome. 
In order to take full advantage of the opportunities that recruiting from a global talent pool presents, leaders of organisations must be prepared to manage a diverse workforce.
Mind the (perception) gap
An important thing to note is that as organisations take steps to build inclusive workplaces the key indicators of their success are not the policies and practices that are implemented, but the employee experiences that result. 
Accenture's surveys emphasize that there is a disconnect between how employees feel and the perception of leaders. For example:
68% of leaders feel they create empowering environments in which, for example, employees can be themselves, raise concerns and innovate without fear of failure. Just 36% of employees agree. 

76% of leaders say employees have good control over when, where and how they work. Just 29% of employees agree. (4)
In order to eliminate the perception gap and retain talent, leaders would be wise to invest in understanding employee sentiment. 
Let's take action, to harness the true potential of diversity and inclusion
Whatever the new normal may turn out to be for you, one thing is certain – we're not going back. Remember it's not just us in the Nordics that are experiencing these shifts. Startups looking to stay competitive in today's international landscape must be ready to build these global and diverse teams.
The Nordic region is one of the most homogeneous in the world. This means our society is packed with biases. We'd be wise to accept that and welcome the diversity of thought and experiences that others can bring. While this makes diversity and inclusivity a challenge for our startup ecosystem, it also presents a massive untapped opportunity.
Creating a culture of equality in which everyone feels empowered, unlocks human potential, perhaps the most valuable asset for any organisation.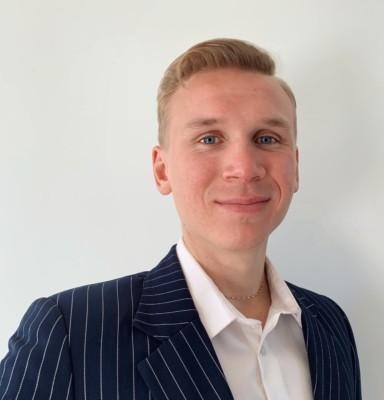 Written by Verneri Välimaa
LinkedIn, Twitter: @VerneriValimaa
Katja Toropainen's top 5 DEI tips
Build awareness and educate leadership, managers and staff on Diversity, Equity and Inclusion (DEI)

Figure out the key priorities – do not try to tackle everything at once

Build an action plan to ensure making progress with concrete steps and ensure appropriate resourcing

Build accountability of results and measure progress

Learn and approach the topic with a mindset of continuous learning
Kristina Sweets's top 5 DEI tips
If you want to be diverse, you need to make decisions that make you diverse.

An authentic inclusive culture is key for a high-functioning diverse team.

Your team should reflect your customer base to ensure you're building a product and solution authentic for them. 

Diverse teams show investors that you are thinking about the bigger picture.

Be open to learning, listening, and adjusting.
Business case for diversity and inclusion
Oura's research
ŌURA collaborated with researchers at the University of California, Berkeley (UCB) for

QCycle

, a project aiming to identify signals to predict female fertility. The team discovered that the Oura Ring could detect changes in heart rate variability and daytime skin temperature signaling an upcoming LH surge for 100% of participants, underscoring the power of continuous, accurate temperature data. Participants joined a community platform that enabled them to have direct access to researchers to share their discoveries and questions. 

ŌURA also collaborated with researchers at the

University of California San Diego (UCSD)

to see if the Oura Community could help uncover key patterns of pregnancy by sharing data from previous pregnancies along with surveys of their personal experiences. This study involved over 1,000 individuals sharing their personal experiences and has already resulted in a pre-print showing that Oura's temperature data could illuminate important patterns in an underserved area of research. These results show that researchers would have been able to identify pregnancies early – an average of 5.5 days after self-reported conception and an average of 9 days before they received a positive at-home pregnancy test. 
Sources: