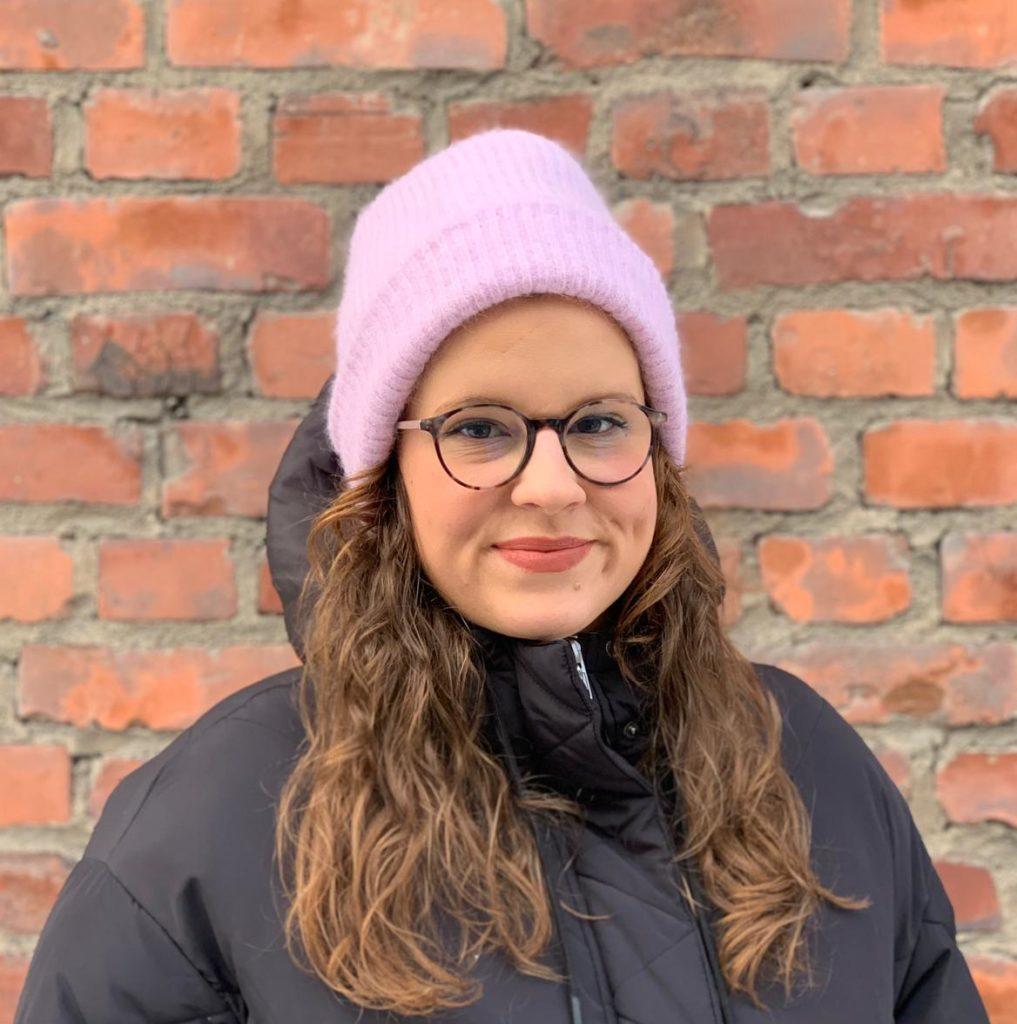 We are excited to introduce the latest addition to the Foundation's board, Emma Lehikoinen. 
Emma has been an integral part of the local startup ecosystem, first through working as the President at Slush and now leading expansion at Swappie, one of the fastest-growing Finnish startups.
Swappie is building an end-to-end marketplace for refurbished smartphones to bring the circular smartphone economy to the masses. Swappie was recently awarded the prize of Finland's best growth entrepreneurs in 2020 by EY Entrepreneur of the Year final held on 15 January 2021. 
We caught up with Emma to know more about her new role in the Foundation Board, what she finds interesting about the local startup ecosystem and what, perhaps, would she like to change in it. 
The value of asking for help 
Before joining Swappie, Emma worked many years with the program at Slush trying to figure out the best themes and people to showcase on stage at Slush's annual event in Messukeskus. "It's not an easy task – to build an exciting and valuable program for Slush attendees you need to be on top of the whole ecosystem. What is interesting now? Where do founders need help now? How could we contribute to that at Slush?" 
Working with the program and consecutively with the whole startup ecosystem, all the way from Finnish early-stage startups to household name investors in the US, Emma saw hands-on how needed a strong ecosystem is. 
"In Finland and Helsinki, the startup ecosystem is still relatively small, but very strongly knit. That sense of community and knowledge sharing is something that shouldn't be overlooked", tells Emma. "I saw this first hand at Slush. The popularity of mentoring and peer-to-peer help grew massively over the years. Founders didn't come to Slush only to seek funding, but also advice and learning from others. This open feel of a community is especially important for the early-stage founders and founders-to-be."
In bringing people together, Emma also sees the Foundation's ways of working as an example. The Startup Foundation is the not-for-profit owner of Slush, Maria 01, Junction, The Shortcut and Wave Ventures. "Within the ten or so years, this community has gathered a massive amount of insight into the inner workings of the startup ecosystem. We have people who've worked with the best founders in the world, who've organized hackathons around the world, and who have set up the first student-led venture fund in the Nordics. I've been happy to witness the culture of sharing and helping others within this community – asking for help from others feels natural."
Where the ecosystem is doing well – and what should we fix
After working closely with the Startup Foundation before through Slush, it doesn't come as a surprise that Emma thinks that the Foundation has an interesting position in the Finnish ecosystem. "I hope, that we can be an even more active voice in the public discussion for Finnish startups and entrepreneurs. Foundation has the right exact position in the ecosystem to collect, collaborate and gain data from all corners of it."
Personally, Emma thinks that the Finnish startup ecosystem is doing exceptionally well. "We've had a record-breaking year when it comes to early-stage investments into Finnish startups in 2020. We've also seen the growth of success stories like Wolt, Smartly.io and Swappie."
"But there is room to grow. I've seen the need for talent first hand first at Slush and now at Swappie. The biggest challenge for high growth startups is finding and attracting talent", says Emma. "The talk has been around skilled developers, but the need for talented people is broader than just in technical positions. We need people who have experience with high-growth international startups and scaleups. Our ecosystem would benefit from that hands-on experience tremendously."
Emma highlights the work companies do themselves to attract talent from abroad while applauding the growing public policy discussion and actions around talent attraction. "The Finnish authorities have been putting in the work already, but I still wonder could we be more ambitious. Finland has all the tools to be the leading country for digitalized, lean VISA processes. We just need to be open to try it."
"In the best-case scenario, when a talent has secured a job in Finland and is ready to move here, our system would make that process as easy and flexible as possible with approval coming within days, not months. That is not the situation right now, but it should be. It would be a win-win situation for all parties."

The future of the ecosystem
Emma admits to being excited to continue working with the ecosystem through the Foundation's board. "I'm seeing the possibilities of where our ecosystem can grow to. For example, in the last years, we've seen more and more deep-tech startups sprouting from university grounds. I'm excited to see new ways to bridge the gap between these worlds and to follow the growth of new startup teams through that."
"I'm also excited to welcome even more people to the ecosystem, be it through founding their own company and volunteering at one of the teams at the Foundation community," tells Emma. "The strong volunteer community is a crucial part of introducing startups and tech to people with various backgrounds. For example, my journey with this ecosystem started from volunteering at Slush."

"Volunteering for a day or two at an event is a fun way for people to take part in the ecosystem, and get to know the people in it. It's a clever way to encourage people from all walks of life to think about entrepreneurship or working in a startup as a viable option for their careers. For me, it certainly did that". 
The long term vision for the Startup Foundation is to enable the positive growth of the Finnish startup ecosystem while continuing to support its community. "I'm excited to hop on board – pun intended – to build further the Foundation's plans for the future. While I can't yet dish all of our plans yet, I'm looking forward to helping and supporting new ground-breaking initiatives."