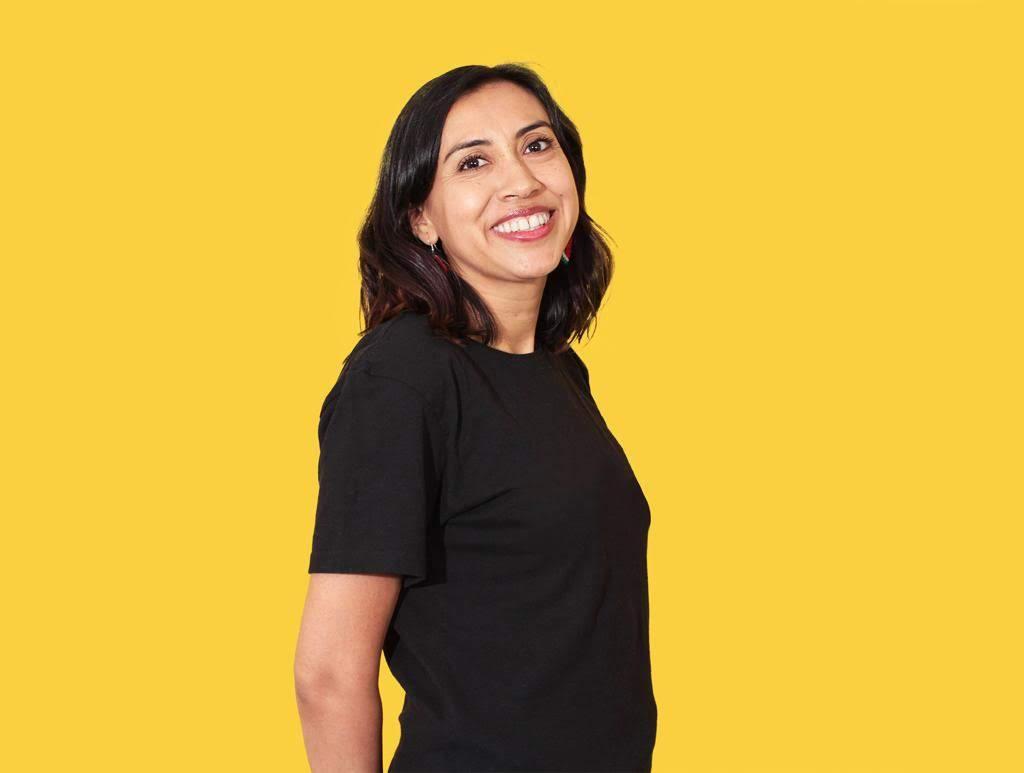 © Laura Derre
This month's six questions have everything to do with creating inclusion and supporting diversity – a core issue when it comes to attracting new talent to Finland, according to Inklusiiv's Yesmith Sánchez, a D&I specialist, and Business Strategy professional.
We asked Yesmith to walk us through the current reality with D&I practices, how creating belonging could help in part solve the challenge of talent shortage, and how the startup ecosystem can take the leading position in building inclusive communities.
1. What is Inklusiiv and what do you do? 
Inklusiiv is a non-profit organization that advances Diversity and Inclusion in working life.
Our mission is to make Diversity and Inclusion knowledge available to everyone, and support organizations to transform it into action.
We build a growing community for organizations to support their implementation of D&I practices. We also create various projects and activities that support the making of working life more inclusive and diverse and provide customized services and consulting for organizations.
We have gathered a comprehensive and open resource bank that is available to anyone interested in these topics. 
"Many professionals already living in Finland, despite their qualifications, find themselves in a disadvantageous position due to the lack of networks."​
2. Let's start with the basics. What is the difference between diversity and inclusion? 
Diversity means differences while inclusion is creating an environment in which all individuals are treated fairly and respectfully, have equal access to opportunities, mentoring, coaching and resources, and can contribute fully to the organization's success. There are multiple barriers to inclusion such as unconscious biases, lack of role models, and representation.
Diversity looks at the full spectrum of age, gender, race, creed, sexual orientation, nationality, religion, experience, education, life situation, physical limitations, and many other aspects, or then experiential or cognitive factors.
In the words of Vernã Mayers: "diversity is being invited to the party, inclusion is being asked to dance". So inclusion and diversity very much go hand in hand, and both are needed.
3. We often talk about the talent shortage in Finland, but not much about the inclusion of foreign talent. How does Inklusiiv approach the challenge of belonging?
It's great to see a more candid and relevant conversation about talent shortage. However, the solutions that are most often discussed revolve around attracting more international talent. This discourse overlooks the international talent that has already relocated to Finland and is facing various barriers in proving their skills and potential. I think that there is a disconnection between what is being said and what is being done.
Those who relocate to Finland with their families often have spouses who suddenly have to put a halt to their careers. Like many professionals already living in Finland, despite their qualifications, they find themselves in a disadvantageous position. This is not only due to their language skills (as they are often told), but also because they lack the networks or their foreign degrees are not recognized or valued in Finland. Reports in local media shone a light on the discrimination based on name in recruiting, as many highly qualified internationals don't even get the chance of an interview. In order to progress we need to address these painful topics such as biases based on names as pointed out by Akhlad Ahmad. 
While it's great to be open to attracting new talent to the country and build a more diverse society and workforce this should be accompanied by an inclusion effort. 
In organizations creating psychological safety and the same access to opportunities and mentoring for all employees regardless of their background is crucial for several reasons, but the most obvious one is to retain them and help them grow to their fullest potential. Inclusion fosters openness, psychological safety, and a sense of belonging and it enables vulnerability and constructive conversations. An article by HBR points out that when people feel like they belong at work, they are more productive, motivated, engaged, and 3.5 times more likely to contribute to their fullest potential.
4. What is the state of inclusion now in Finland – and especially in the Finnish startup ecosystem? 
At the moment there isn't enough data and research on the state of DEI (Diversity, Equity, and Inclusion – a wider take on D&I if you will. In this context, equity means acknowledging unequal starting places and the need to make a commitment to correct and address the imbalances) in Finland. This is why, in an effort to shed some light on the topic, we are conducting surveys and gathering information from various organizations. International research already revealed the untapped potential of advancing DEI in working life. Therefore, to build more successful, prosperous businesses and workplaces we need to use our collective force as teams and as a nation.
There are already organizations that have done great work raising awareness and promoting DEI. Organizations from the startup ecosystem such as Slush, Maria 01, and The Shortcut have emphasized the importance of diversity since a few years ago. Some communities promote the role of women in technology like Women in Tech Finland and other grassroots movements such as Mimmit Koodaa that uses peer-to-peer coding to bring more women into the IT environment. 
I believe that the startup ecosystem is more open to foreign talent than large companies. It feels less rigid, more accessible, and welcoming.
5. How about recruiting this existing talent – how could the teams and startups in Finland create a more inclusive environment?
Creating inclusive environments requires a conscious effort and commitment to take theory and intentions into practice. A good start is to measure different aspects of DEI and based on that to establish actionable and measurable goals. A first step in including DEI into the organizational strategy is to acknowledge their importance in creating thriving organizations and communities.
The role of leaders is crucial and inclusive leadership is a must-skill in today's organizational world. My suggestions:
Deepen your knowledge and don't be afraid of recognizing that you don't have all the answers 

Get curious, listen to people, and understand that based on their background

,

they  have different experiences and perspectives

Promote and implement fair and inclusive recruitment practices. 

Acknowledge and try to overcome your own biases and implicit stereotypes 

Set up priorities and take one step at a time. 

Be open to feedback and open two ways communications channels that support progress in DEI. 

Demonstrate brave leadership: speak up when you detect misconduct and be humble. This way you can remain open to learning from theory and peers and you encourage others to be part of the change too. 
D&I can only happen if both individuals and organizations are invested in making it happen. Stay open, curious, and up to date with organizational inclusion. Join communities committed to the change.
6. How could we collectively make sure our ecosystem is a welcoming place for people from all walks of life with different backgrounds?
As the startup ecosystem is a community, sharing best practices is a good way to achieve collective success. It's important to take into consideration what are the values and messages that we transmit. Be mindful when communicating, making sure your choice of words is inclusive.
Now more than ever, employees see diversity and inclusion not just as an advantage to consider when picking a workplace but also as a must-have. So be intentional about creating an environment that is open to diversity and, where inclusion is in place. To attract diversity create the right rhetoric and a welcoming environment that makes everyone feel like they belong. 
Be vocal about the emphasis you put on creating a diverse workforce. Storytelling is a great way to raise awareness and to bring up representation. Share how diversity has brought tangible advantages to your business and team.
Yesmith is D&I specialist and Business Strategy professional with broad experience building up and engaging diverse teams in rapidly changing environments. She trains companies and managers on how to build better workplaces and better business by building inclusive work cultures. She helps companies to build D&I strategies, action plans and taking concrete actions in a variety of different functional areas such as: Leadership, Internal Communication and Organizational Culture. Yesmith holds a Master's Degree from Hanken School of Economics in International Management and Strategy.