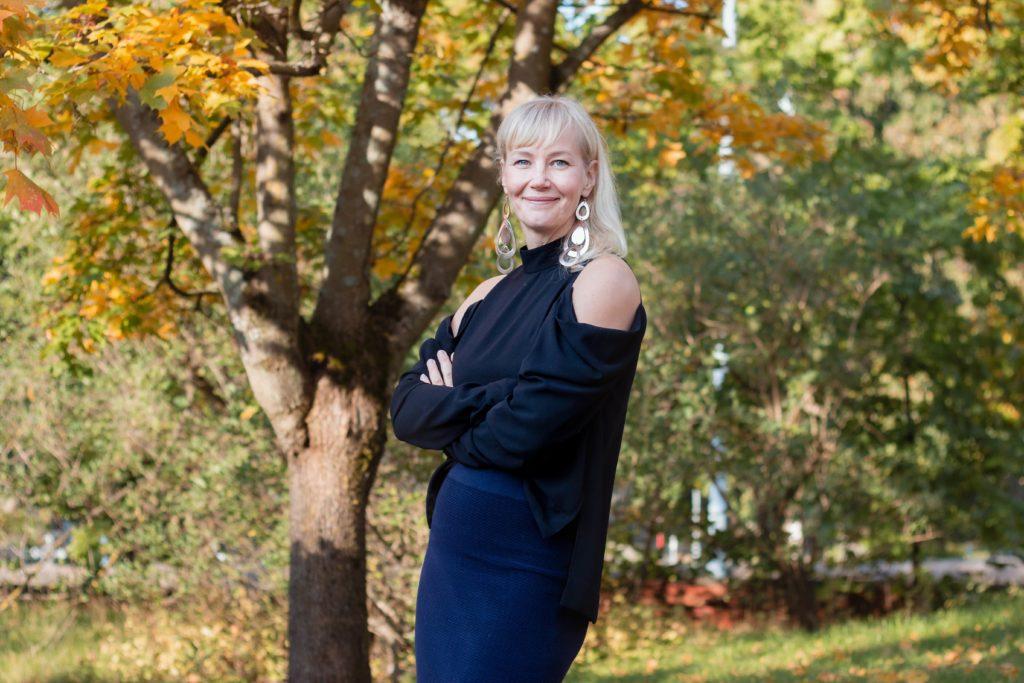 Voima, directly translating to "force" in English, seems to be a fitting name for the fund.

While being a relatively new venture fund, Voima Ventures has gained a significant position as the go-to investor for ambitious deep tech companies in the Nordics. Their portfolio companies hold household names such as Dispelix, Solar Foods and Combinostics, to drop a few. Voima Ventures' investment ethos is simple: "invest into companies that can solve the biggest global challenges humankind is facing through science, entrepreneurship, and capital".
Mirroring this vision it is not a surprise that Voima Ventures is led by one of the most distinguished investors and public voices in Finland and in the Nordics, Inka Mero. As a serial entrepreneur, company builder, and an investor, Inka has been part of it all – from mentoring early-stage startups at Startup Sauna as the lead coach to sitting on the board of some of the most well-known Finnish companies. It's easy to understand why companies like Fiskars, Nokian Tyres and Tesi have wanted Inka to take part in their boards – her energy and focus are exceptional.

In his blogpost last year, the CEO of Startup Foundation Jouni Lounasmaa found deep tech and science-based companies as one of the most intriguing possibilities for the Finnish ecosystem. But to understand what exactly deep tech companies do, how they differ from other growth-minded startups, and what Finland can do to enable their success, we sat down with Inka and asked her 6 burning questions on the topic. 
1. Starting first with the most obvious one: what is deep tech investing and why does it matter on the larger scale?
There are lots of definitions for deep tech depending on who you ask. For me and our team, deep tech startups combine hardcore scientific research with global entrepreneurial ambition. On a larger scale, deep tech startups can transform whole industries with novel ways of solving systemic problems and by creating a global impact. 
2. Why do you find deep tech startups fascinating? What have been some of the best/most inspiring Finnish deep tech successes?
Deep tech startups have a true purpose and meaning. Global problems like climate change, resource scarcity, or health can be solved with science. The fastest way to get the solutions to the market is growth entrepreneurship. Hence, deep tech startups are in a unique position to take advantage of today's fast-moving technological development and thus highly impacting our lives.
There are so many fascinating startups to choose from, but to mention a few companies that just keep on amazing me all over again are Solar Foods and Finnadvance – both from our portfolio. Solar Foods has a fantastic team and they are solving a huge problem of protein scarcity with a novel, carbon-negative solution. Finnadvance, on the other hand, is developing next-generation microfluidic organ-on-a-chip for the purposes of future and more rapid drug development.
3. How does deep tech investing differ from "normal" VC investing? 
Timing is extremely critical in deep tech investing, as it takes a longer time to bring a science-based innovation to the market. Additionally, assessing the team as well as the quality of the technology and the science behind the innovation requires work and ability from a VC team to dive deep enough into the team's substance.  
Other common attributes of deep tech investments are their disruptive nature and often long timeline in value creation. In most cases there is no one to look for example in how to "disrupt"  the business, rather each company, together with us investors, have to build their own path forward. Additionally, some of the science originated companies operate in domains that are highly regulated. Examples would be life science, medtech, or construction industries, where VC's have to develop an understanding of the regulative process and time to market implications. 
Finally, industrial scaling of deep tech companies and industrial innovations, particularly in process innovations, bio-based materials, and hardware, requires much more funding than traditional digital companies. In Finland, one of our biggest challenges is fixing this funding bottleneck for our deep tech companies. 
4. Compared to Europe, is Finland doing something exceptionally well in the deep tech scene? What are the specific strengths of Finland in this area and in which area should we focus on for future success stories?
Finland has a uniquely high amount and high quality of deep tech companies when compared to Sweden or the Baltics. For that, we can thank our strong corporate research background, university and VTT infrastructure, as well as our public research-to-business funding instruments. Universities and VTT are also increasingly doing better work in generating university spinoffs. However, to create sustainable value from our innovation and research system – we should incentivize the research institutions both to create more spin-off companies and collaborate more across the ecosystem. 
All over Finland we do world-class research particularly in the fields of biotech and life sciences, optics and photonics, bio-based new materials, microelectronics as well as quantum physics. There is a high potential from these research domains to make a great impact in the world, and we should definitely take more pride in that, as well as invest more to research itself, connect research to leading industrial ecosystems and build customer-driven commercial collaboration from early on.
5. Are there any policy issues that block the growth of Finnish deep tech startups? How would we go about fixing them?
Policymakers can boost not only startups but the Finnish deep tech ecosystem as a whole in three ways. 
Firstly, by enabling industrial-scale production investments for startups through new risk-sharing funding instruments. This way we could build the next generation of industrial backbone companies for Finland. 
Secondly, incentivize the Finnish research system to create more spin-offs with higher ambition levels. Deep tech companies with strong IP and technology and world-class teams can grow to a unicorn scale where digital companies compete in real-time with a wider base of companies. 
And thirdly, investing into innovative sourcing by public organizations. I'm surprised that even today, we are still sourcing the technologies and solutions for example to the Covid crisis only from global, USA-based companies. With smart innovative sourcing, Finland could step-by-step build its own ecosystem of technology companies providing rapid diagnostics, treatments and vaccinations in the new pandemic era. 
6. Some have said that the main issue in creating more deep tech startups is the disconnect between researchers and businesses. How could we bridge this gap?
Connecting science teams with entrepreneurial skills is one of Voima Venture's important cornerstones. For us, organizing events like Startup Science Day together with Business Finland, VTT Launchpad, Lifeline Ventures, Nordic Foodtech VC, and Wave Ventures last year is a simple example of how we aim to build a fully functioning deep tech ecosystem in the Nordics. 
Another thing we often talk about is the ambition level. Only by raising the ambition level of the founders and investors in building deep tech startup teams, we can and will see better results and Finland rising to the next level. One simple – but often impactful – way to raise the ambition level of our founders has been connecting them with global talents and experts from different fields, and by doing that broadening their network.
On a bigger scale, I believe that the deep tech companies are better positioned to attract the next generation of global talent, thanks to their strong purpose and impact. A bigger problem for Finland is the talent attraction and talent immigration process, where we acutely need to leapfrog to keep our country among the leading Western innovation economies of the world.  
Luckily, we are also starting to have entrepreneurial role models like Suvi Haimi (Sulapac) or Antti Sunnari (Dispelix) of scientists and researchers who have built an exemplary path as entrepreneurs. These role models are needed in order to demonstrate that, yes, aiming globally high through entrepreneurship is both possible and rewarding, even for top researchers.