Last month's Nordic ScaleUp Academy turned the focus to Talent Assessment and Effective Recruiting. 
In his book, Good to Great, Jim Collins creates a lasting and memorable metaphor by comparing a business to a bus and the leader as a bus driver. He emphasises that it is crucial to continuously ask "First Who, Then What?"
You are a bus driver. The bus, your company, is at a standstill, and it's your job to get it going. You have to decide where you're going, how you're going to get there, and who's going with you.
In the case of the Nordic ScaleUp Academy, it's more appropriate to use the metaphor of a rocket! The scaleups spent the day focusing on finding the right people to put in the rocket for the scaling up journey.
Nordic Scaleup Academy (NSA) Q&A with Jesper Ericsson, Symcel AB and Veli-Matti Heimonen, Solnet
NSA: What were the 3 main takeaways from this session for you and your team?
JE, Symcel
To create an effective hiring process from candidate selection to interview. 

To identify the improvements in our collaborators to bring them from a lower performance level to a higher one

Job interviews, how to create a well structured routine to choose the best candidate and verify their references in a thorough way.
VH, Solnet
The excel tool for role profiling is very useful for grade and job evaluation

Good tips and best practices for overall recruitment process

Asking the question: "Would you hire this person again"?
NSA: Were there any eye-openers that you had not thought about before? Please share.
JE, Symcel: Yes, some insights to improve when recruiting new people. There were some tips that will help to identify weaknesses and strengths of candidates that were not a common practice before, e.g. Job Scorecard tool
VH, Solnet: The importance of communication and best practice sharing inside the management team and spreading this to the rest of the organization.
NSA: Has this session changed the way you approach talent assessment and recruiting? If so, how?
JE, Symcel: With the help of specific tools it will be clearer to improve people's performance and also improve the recruiting process in a more accurate way.
VH, Solnet: This session generally highlights the importance of talent assessment and management. Very good, practical tools for implementation.
NSA: How do you foresee this session helping you with your recruitment strategies moving forward?
JE, Symcel: Implementing the given tools to standardize the recruiting process.
VH, Solnet. It will help us to create and align the company's HR policies.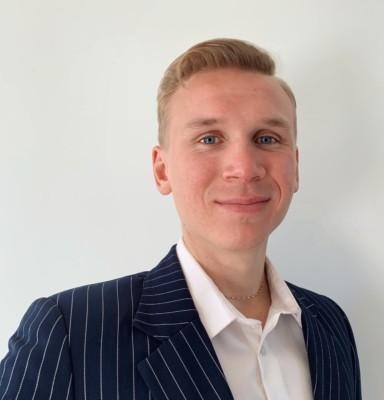 Written by Verneri Välimaa
LinkedIn, Twitter: @VerneriValimaa