First and foremost, thank you to all of the participants and panelists who joined us to discuss mental health in the startup ecosystem. This discussion was especially focused on the unique journey of the startup founder – the obstacles, pressures, company dynamics, the role of investors and effects of covid. Along the way, we unearthed more philosophical themes regarding social narratives, true strength and attachment.
The Startup Foundation is proud to have given this incredibly important and human-centric topic a stage and an audience. Our panel, representing a diverse group of ecosystem professionals, provided valuable insights; some of which we will offer in this recap. We have chosen to highlight three key themes which were present throughout.
Identity and alienation
Especially first-time founders experience a strong attachment of identity to the startup. When the person's entire sense of meaning is tied to the success of the company, how to deal with challenges becomes very difficult. The journey of a startup is likened to a rollercoaster ride – if a founder is not pre-emptively and consistently navigating the dips, jumps and curves, they can experience similar turbulation in their mental state and personal life.
Founders can feel alone and alienated in their roles. Founders feel that either the people around them don't understand them (for example family or employees) or they don't feel safe talking to them (for example investors and board members). This alienation can put their wellbeing at risk and lead to ending up in a hole that is hard to get out of.
Unknowns of covid
The covid pandemic created countless of unknowns and amplified all of the existing challenges of day-to-day operations. The past year has also made clear the importance of social events, such as Slush. Not having these physical contacts and celebrations where you can really connect has had a toll on some of the founders. These events are valuable social gatherings – a platform to meet like-minded people, investors, advisors and other ecosystem players which makeup the different layers of a healthy support network of founders.
The founders toolbox
The toolbox is the set of skills that a founder uses to mitigate, resolve and prevent falling victim to chronic anxiety, depression, fatigue, and other instabilities. Naturally, first-time founders may not have such a sophisticated toolbox – thus, the pressures weigh down particularly hard on them. The toolbox should focus on pre-emptive solutions.
Keep a healthy distance to your company, so it does not consume your identity
Build a support structure around you
Reach out to fellow founders not related to your business
Facilitate peer-to-peer support groups
What can you leave undone? Where can you say no?
Routine physical activity and diet
Treating mental health is not about eliminating feelings, it's about learning to deal with them. Keep yourself separate from those feelings in order to prevent identifying with them. Skills like mindfulness can help become more aware of the emotions and pressures. If you're not aware and fail to identify the emotions, they can easily self-consciously become part of your identity. Then you may begin to become too obsessed with the past or the future when you need to be in the present.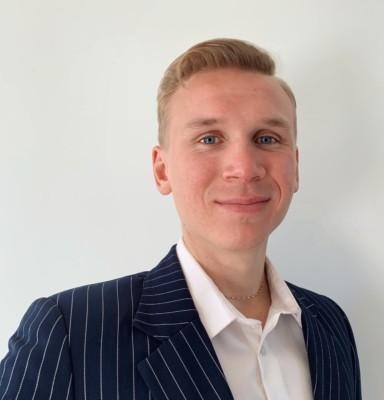 Moderated and written by Verneri Välimaa
LinkedIn , Twitter: @VerneriValimaa