Entrepreneurship is universally considered an increasingly mainstream and viable career option. It's understood now that tech startups, in particular, are a key driver for economic growth and, by spurring innovation and injecting competition, contribute to the dynamism of societies. For emerging markets, entrepreneurship is central to future prosperity.
These trends do not necessarily mean that those just entering the workforce, or at the beginning of their careers, are more entrepreneurial. However, are they? 
According to a 2020 survey by WP Engine (a US sample), 62% of generation Z (born 1997-2012) plan to or would possibly start their own business; compared to 50% of millennials (born 1981-1996), 44% of gen X (born 1965-1980) and 23% of boomers (born 1946-1964) [1]. 
Rather unsurprisingly, the study also showed gen Z to be the most inclined to found technology-based companies.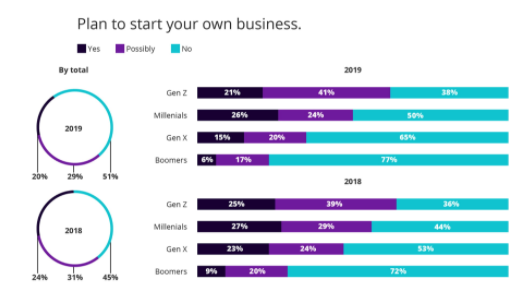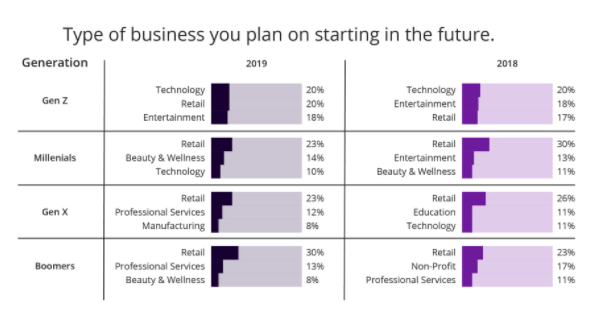 "In Finland, the answer is definitely yes," asserts Will Cardwell, a general partner of Courage Ventures and Open Circle Capital. Cardwell is also a lecturer on entrepreneurship and venture capital at Kenan-Flagler Business School (University of North Carolina), Helsinki School of Business, and Aalto Executive Education. 
According to the Suomen Yrittäjät (translated Finnish Entrepreneurs) survey of 2015, every fifth student expressed a desire to start a company in the future; in 2019 that statistic had risen to every third. [2]
Harri Iisakka, CEO of Wave Ventures remarks, "I have definitely noticed that gen Z is more entrepreneurial. The brightest students are considering an entrepreneurial path to start their careers instead of job offers in big companies." 
The sentiment is echoed all around the world.
Well-functioning ecosystems and the presence of experienced role models greatly increase the opportunities for future founders. It is more practical to start a company now, than it was 20 or 10 years ago. 
HS Visio reports that thanks to the success of Finland's growth companies the local confidence has grown; there are role models here, as well as strong research expertise and technology. [2]
While we focus on the next generation of founders, it's interesting to note that the number of startups by older generations is also on the rise. I am inclined to believe that the startup mentality is not bound by age, but rather current societal trends en masse, more accessible tools and the development of ecosystems are making entrepreneurship a more viable career option than ever before. 
That being said, the hypothesis that younger people are more entrepreneurial is fascinating and thus it's worth observing why and what we can expect from next-generation founders. 
The digital natives
Perhaps the most defining aspect of next-generation founders is their growing up during the age of digital technology. Digital tools and social media that are reshaping our economy make more sense to digital natives who have a unique relationship with novel technologies.
Iisakka observes that "the ventures we see from generation Z founders are tech-driven completely and often virtually operated. They are trusting digital tools to build teams and products. This enables them to build truly global teams and the pool of potential employee candidates to grow significantly."
"We're a completely virtual team but have plans of having a remote-hybrid setup. Our company is incorporated in London. I am in Barcelona. One of my co-founders is in Barcelona as well and the other is in Brussels," shares Ida Josefiina, co-founder and CEO of Sane. "Having everyone in the same office just doesn't make any sense to anyone."
Next generation founders are targeting an audience that is naturally tech-savvy. In other words, they're building products and platforms for themselves.
Last year, gen Z became the largest generation, constituting 32% of the global population. A big strength for next generation founders is their understanding of this consumer group. 
"We knew that people are spending an enormous amount of time on writing emails and messaging. Much of these are repetitive tasks," shares Aaro Isosaari; "What excited us about Flowrite is building a product for ourselves to use."
Flowrite is an AI-driven writing productivity tool which professionals can use to accelerate their everyday writing tasks by turning words into ready-to-send emails, messages, and posts, among others. 
"There is a new wave of platforms and social media which allow people to connect with each other in very curated networks. They're shifting away from big and general media and to curated and personalized platforms, where content is tailored for you. Commonly with the help of AI and machine learning," shares Iisakka.
"Sane app functions as your personal AI for intellectual pursuit. Our algorithm makes research, theory, and ideas more digestible." Josefiina adds; "For example, it is really daunting to go search a university website for research papers. We give users access to that information without having to do all the hard work."
"Young founders have more ambition and are less afraid to fail" – Will Cardwell
"Some of the biggest success stories [in Finland] so far – Wolt, Iceye, Smartly, have been formed by students or recent graduates. These companies have scaled fast and fearlessly," points out Cardwell.
University-based entrepreneurial ecosystems such as Aalto University have played a huge role in curbing the fear of failure. National Failure day, initiated by Aalto students in 2010 is a testimonial ribbon to this development.
A common phenomenon we are seeing is that next-generation founders "are impact-driven and want to have an effect on something big," according to Iisakka.
Many next-generation founders are addressing issues for the first time that need solutions and that they can address now at a huge scale. "They don't want to build a category leader but an entirely new category," remarks Iisakka.
"We live in a capitalist system and there is this ongoing massive, explosive technological development. These two things together make people like me start tech startups instead of being artists or do other types of things you may have done in the past as a way of expressing yourself. For me it's about building, that's why I do it," shares Josefiina. 
The past few decades have shown that tech startups are an extremely scalable and quick way of making an impact on a huge scale. 
"The internet is full of fragmented bits of information. Current platforms are not helping very much and the algorithms are extremely polarizing. We combat that by actively presenting opposing views, ideas and arguments to help people develop critical thinking skills," adds Josefiina.
It seems that a natural evolution and healthy counterbalance is happening to affect the forces which have been shaping us since the beginning of the information age. 
The ecosystem effect
A startup ecosystem consists of a group of people, startups, and related organizations that work as a system to create and scale new startups. They often have a center of gravity and during the formation of the Finnish ecosystem that place was, and still is, Aalto University. 
"There has been a conscious effort since 2010 to raise awareness and to build entrepreneurial skills and networks. The Aalto Entrepreneurship Society/Startup Sauna/Slush movement started in 2009/10 and infected most major Finnish universities over the following 10 years, now each part of Finland has its own flavor of entrepreneurship," shares Cardwell.
The bottom-up and student-led movement was triggered by a desire to stimulate the Finnish economy and responded directly to economic and social challenges that were inhibiting not only the success but the culture of entrepreneurship.
Today, thousands of students, recent graduates and others are benefitting from these communities. Given that younger generations are benefitting from this progress directly, and at a transformative moment of their lives, it's almost certain that we will see more and more ambitious next-generation founders.
For those interested in learning more about how university ecosystems function can find more information from the articles mentioned below:
The

Kasvuyrityskatsaus

of 2012 page 88-98, describes the structural activities of Aalto Center for Entrepreneurship, the umbrella organization which coordinates Aalto University's activities related to technology transfer, intellectual property rights management and the development and acceleration of growth companies. [3]

The emergence of Aalto's entrepreneurship ecosystem is not a stand-alone example. The following

Entrepreneurial Ecosystems Report

of 2014 conducted at MIT shows that there is a universal initiative and push for cross-border collaboration to foster ecosystems for tech and innovation. [4]
How do common societal trends show?
It would be impossible for major social challenges, like diversity, inclusion and climate for instance, not to have influence on next generation founders and startups they're building. 
The recent HS Visio article, which interviews the current crop of students from Aalto Entrepreneurship Society, highlights clear themes when it comes to next-generation founders: inclusiveness and a desire to make a meaningful impact.
We can expect to see an increasing number of impact companies, which engrain positive social or environmental impact into their business model. Their scope is dictated in large part by the United Nations SDGs. Savvy entrepreneurs that notice the continuing growth of capital flows into the impact sector are benefitting from being early movers.
"Certainly you see a lot of companies focusing on SDGs, and you see more gender and nationality diversity," remarks Cardwell. Founding teams also have a "willingness to internationalize and hire and work with foreigners" adds Cardwell.
Internationalization is easier said than done and a willingness to hire foreign talent is not always enough. Ekaterina Gianelli, Partner at Inventure recently highlighted the talent shortage we are experiencing in Finland in a Startup Foundation article; "Today, funding is no longer the biggest obstacle to growth and internationalization for startups, talent shortage is. Our growth companies are no longer able to find skilled professionals for the challenges they want to address." [5]
"Next-generation founders value different opinions and backgrounds in the team to address the complex issues that they are solving," shares Iisakka. 
There is a difference between valuing different opinions and trying to meet diversity quotas. A recent report by Boston Consulting Group showed that diversity in the leadership team leads to more and better innovation and improved financial performance. [6]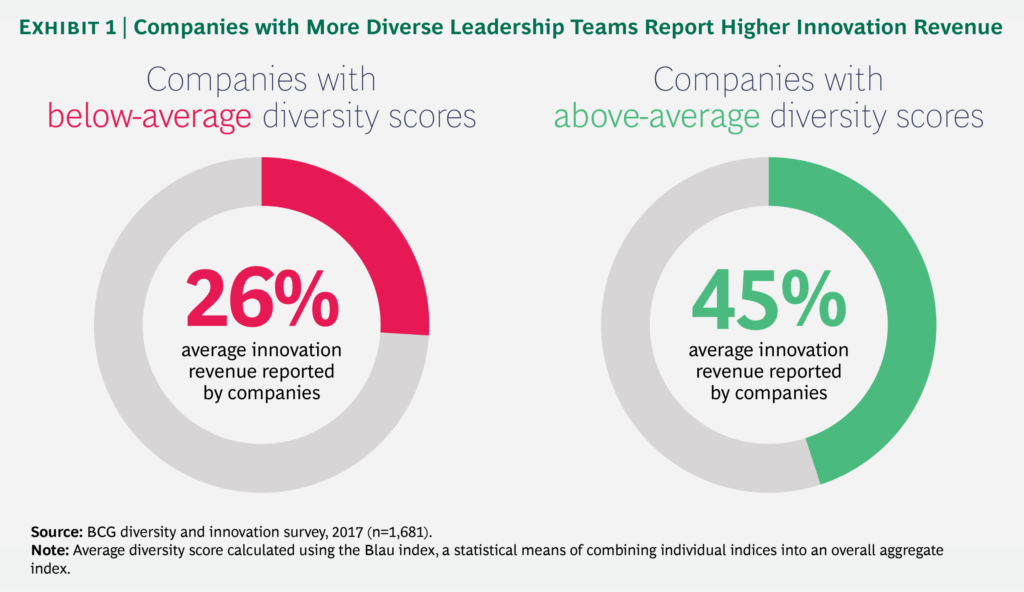 Many next-generation founders are addressing today's most pertinent issues, some of which were mentioned above, for the first time. "Founders are building solutions for issues such as diversity and social acceptance. There is an open market there," shares Iisakka.
Look back ten years and you won't find solutions in these areas. It's natural for founders to see these as real greenfield opportunities.  
The future is bright
As this article is being written, the buzz in the Finnish startup ecosystem is palpable. Venture capital investment as a percentage of GDP is the highest in Europe. The Helsinki startup ecosystem has tripled in value since 2015, and competes with the top global hubs on VC investment growth and VC per capita. 
These signals imply that there are strong networks and global investors ready to back innovation from Finland. 
The rapid digitalisation of our world has brought about some unforeseen side effects, there's no doubting that. This and the massive influx of capital to backing startups presents a wealth of opportunities for entrepreneurs and, in particular, next-generation of founders to make a difference and have a huge impact in shaping the future now.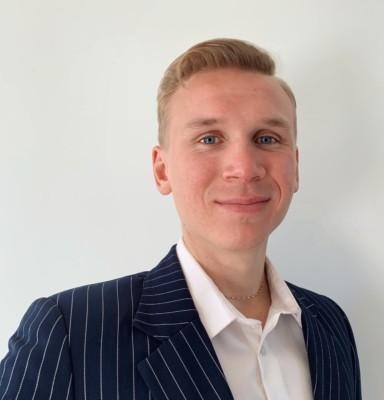 Written by Verneri Välimaa
LinkedIn, Twitter: @VerneriValimaa
Sources: