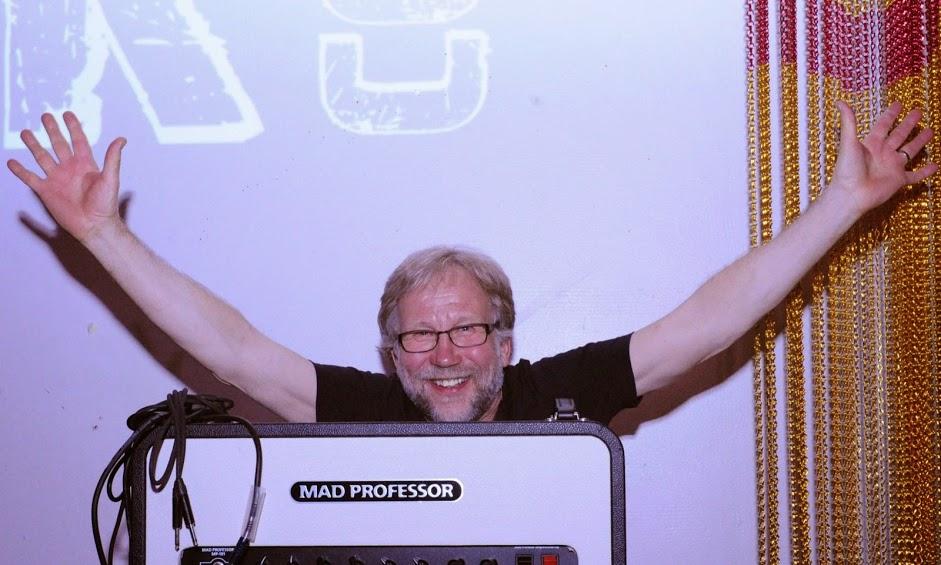 Eero Eloranta is a familiar face for many in the Aalto University student entrepreneurship community. As a long-term faculty member in Aalto University and a current professor emeritus, he has worked with students on many different occasions and levels – all the way from lectures to taking part in student-organized initiatives, like Junction.
"I was first introduced to the Aalto-based student entrepreneurship scene by then-President Tuula Teeri. She asked me to "work with the students" as I "knew how to talk young", laughs Eero when telling about his first steps with the community.
"In reality, Tuula's task for me meant offering help and support where and when needed. I already knew many of the students in the community, thanks to my background as a teacher. As a teacher, working with students is always rewarding. Still, the unique environment of the Aalto student entrepreneurship community made my work there that much more intriguing."
When asked about his interest in the innovation ecosystem and entrepreneurship, Eero laughs. "Saying that I'm interested in the ecosystem is quite an understatement. For me, this ecosystem is a passion project and has been for the last 20 or so years. I've seen the development of it, both bad and good, and I still always seem to find myself in the middle of it."
Currently, Eero serves his second year on the Startup Foundation board, bringing his extensive knowledge on education and fostering student entrepreneurship communities to the table.
From the 1980s to 2021 – what has changed in the Finnish ecosystem?
The innovation ecosystem in Finland first raised its head in the early 1980s with the founding of TEKES (currently known as Business Finland), a government agency supporting financially different research and development projects by businesses and universities. During the same time, also Eero was starting his academic career.
"I remember thinking that establishing TEKES was the first strong sign that Finland understood the value of investing in innovations. Before that, Finland had been known as the promised land of huge fixed investments in machinery and devaluations favoring industries with domestic raw materials. The new innovation-thinking was based on the idea of talent – that Finns could truly come up with something completely new and world-changing."
Aptitude and expertise guided the Finnish innovation ecosystem forward from the 80s. In the 1990s, Finland was already well-known for its technological talent and capacity. During that time, one of the big trends was the Finnish demo scene, a collective of people interested in technology, games, and early-day graphics.
"The development of this ecosystem has always been in flux. In the late 90s, Finland saw its first entrepreneurial wave of IT entrepreneurs building on the dot-com boom and being quite successful. But as we know, that boom came down crashing", explains Eero.
"The good thing was that Finnish ecosystem and entrepreneurs learned from that experience, which has now culminated in a very successful situation. It's a testament to the gained experience and knowledge", explains Eero. "But in the end, we know that the ecosystem develops in waves. Sometimes it's challenged, and sometimes it grows faster than ever before. The important thing is that we're going in the right direction from the wider view."
Junction hackathon, 2016 edition – the event gathered altogether 1300 hackers to Helsinki
"It's the students in Finland who build the prototypes of a better world"
According to AVP, the current blossoming startup community got its boost from the Finnish student activities – such as Startup Sauna and Aaltoes – and corporate spinoff strategies. Many also see Nokia's hiccups and the freeing talent as the reasoning for the explosion of startups in Finland – not forgetting the governmental support which we have also seen during the past year with Covid.
"I believe that without the strong student entrepreneurship community, we wouldn't have the well-doing ecosystem we have now in Finland," gushes Eero. "I'm always in awe of the things the community comes up with. I personally got maybe most excited about Junction, the annual hackathon organized lately in Aalto premises."
In his own words, Eero became a deep believer in his first 1300 people strong Junction hackathon in 2016, held at Wanha Satama, Katajanokka.
"Junction and its meaning for the ecosystem can be hard to understand if you haven't experienced it yourself. From the student's perspective, Junction offered an exciting community to build your own prototypes and projects in", tells Eero.
"From a societal perspective, Junction is an effective answer to the on-going talent shortage. I remember thinking: "Here we have a team of students bringing 1500 developers and designers from around the world to Espoo every year to learn rapidly, get to know others, and connect with Finnish companies", he continues. "Junction is an example of students coming together and building something meaningful from the ground up."
As per Eero, projects like FallUp, Junction and Slush are the best routes for students to take during their younger years. The projects benefit not only their personal learning but also the ecosystem on a wider scale – and build "a prototype of a better world".
"Seen from the ecosystem's development in the past 10 or so years, I can't overstate the meaning of a strong student-led entrepreneurship community. It has truly changed how Finland is seen from the outside: a small country from Northern Europe can truly lead the way globally when it comes to innovation, talent, and technology."
Emeritus Professor Eero Eloranta (Aalto University) specializes in production strategies, production management and supply chain management in both industry and the service business. Eloranta has been a major player in national and international research programs at both the EU and global level. His contribution to Finnish innovation has been significant through his more than 100 international research publications. Eloranta has supervised 50 dissertations and more than 600 diploma theses and has worked as a scientific expert in Finland, Sweden, Norway, Denmark, England, and Australia.