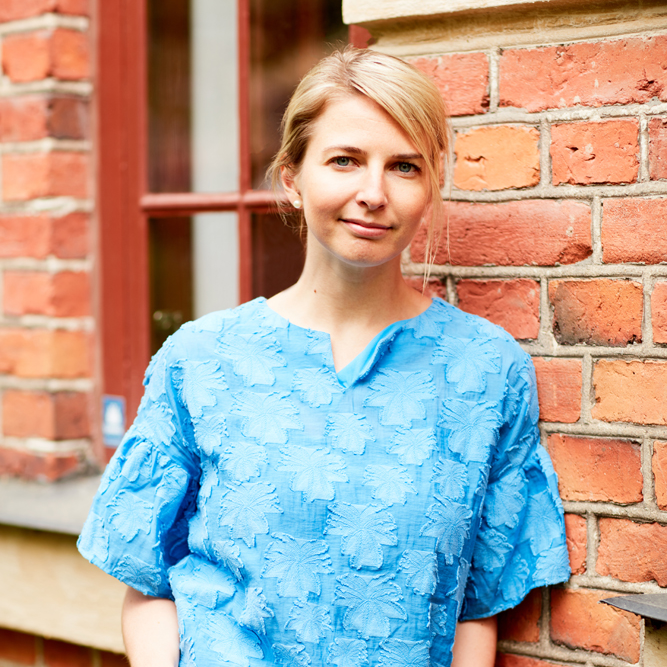 During the past decade, our ecosystem has developed at a swift pace. The Slush movement changed our attitude towards entrepreneurship and helped Nordic startups attract a lot of capital required to grow. Today, funding is no longer the biggest obstacle to growth and internationalization for startups, talent shortage is. Our growth companies are no longer able to find skilled professionals for the challenges they want to address. They are slowed down in commercializing their innovations and in taking their products to international markets.
The upcoming wave of the locally born hyper-growth companies like Wolt, Smartly, Swappie and Yousician can have a huge impact on the Finnish economy and society at large. These companies cannot wait or have their hands tied when they aim to beat the global competitors and create more jobs and tax money for Finland.
Competition for talent is global today
The latest data produced by the European Startups project suggests that the number of people employed in tech startups across Europe has jumped 43% in the last four years, making the sector the fastest-growing job creation engine. The demand for qualified talent is high and will keep on increasing in the years to come. The supply is lagging behind.
While trying to find experts from the local talent pool, and often competing with more stable businesses, our startups and growth companies also compete with much more advanced hubs like Berlin, London & Silicon Valley, where highly educated Finnish talent is in strong demand. With the current health crisis, the situation is likely to worsen, as local professionals can work for the global tech firms remotely. Apple, Google, and Facebook today offer their employees an opportunity to work from anywhere in the world. At the same time, getting international experts into the country has proven to be difficult due to the cumbersome immigration processes.
Finland's talent strategy has to be aligned with where most of the businesses and new jobs are being created. If we want to promote growth and build world-class companies, Googles and Spotifys of Finland, we have to train the local talent to be able to compete on a global level, while attracting more world-class talent from abroad and making them feel at home in Finland.
The tech space needs different skills than what Finland can offer today
Finland has always had an exceptional amount of highly educated people, but we are not utilizing our talent pool efficiently. The focus of our education must shift from traditional degrees towards continuous development of skills required in working life. We already excel at research and academia; today, the focus should be on training (or re-training) for skills required in starting and scaling tech businesses, including software development, product management and entrepreneurship. 
We start seeing early initiatives like Hive, Integrify and Shortcut, integrating people with various professional backgrounds into the tech space. These are a great start. Another way to address the same issue is to foster "professional exchange" programmes for local talent. For example, Aalto University and the Ministry of Education & Culture-backed non-for-profit Startuplifers connects Finnish talent with startups in the Valley and other tech hubs globally, providing our graduates with first-hand experience of running and scaling tech businesses. What if we accelerate similar initiatives to ensure we get relevant skills back into the ecosystem?
Let's welcome highly skilled international professionals to Finland
Education alone cannot solve the issue. While leveling the skills of the local talent, Finland has to attract highly skilled international professionals to address the shortage of talent. We have an opportunity to encourage employment-based immigration, making relocation an attractive option for foreign experts and their families. This might require streamlining the immigration process, introducing a special immigration unit or separate lines for specialists and startup employees, making employee stock option plans more attractive, supporting spouse employment, increasing capacities of English language schools, and introducing more services in English.
What if we stop requiring native Finnish skills when they aren't really needed? When a company sets the Finnish language as a requirement, it signals that it's ready to compromise on competence in favor of the language. Let's embrace the fact that English is already widely spoken in business life in Finland, and use this opportunity to promote and enhance multiculturalism in the country. 
To win, Finland needs a global mindset and a long-term strategy
When creating our talent strategy, we need to choose whether we want to be leading the way, or staying among the followers. Instead of coming up with solutions that fit the current, local paradigm, let's set our sights on 10 years from now and do whatever we can to stay ahead of other global hubs. We need a bigger shift in thinking to create the skills for Finland's future. Just like in any competition or strategic challenge – we cannot copy what worked somewhere before, nor be afraid of our weaknesses, but bravely play and win based on our strengths.
Finland has many ingredients to establish global leadership in technology and become a remote working paradise for top professionals – highly educated population, high adoption of new technology, increasingly appreciated Nordic lifestyle, quality health care, a stable government, strong adoption of English as a working language. Investing in the next generation of talent is how Finland can achieve societal progress and sustain economic growth.
____
Ekaterina is a Partner at Inventure, a Nordic venture capital firm backing early-stage startups. Based out of Helsinki, she focuses on consumer and SME software businesses, having a special interest in digital health, femtech, foodtech and sustainability. An operator-turned-VC, Ekaterina works closely with the founders she backs to help them build their teams and scale globally.
Prior to joining Inventure, she was part of the team scaling Fjord from a small consultancy into a leading design & innovation firm globally (Fjord was later acquired by Accenture Interactive in 2013). She has also worked with product and sales at an advertising technology startup Kiosked.
Ekaterina's passion is helping entrepreneurs succeed. In addition to her work at Inventure, Ekaterina has been actively coaching and mentoring younger professionals through various initiatives. Given her background, she is especially interested in initiatives bridging the gap between design, business, and technology.