Coaches
Juha Ruohonen
Venture Capital
The Drill Sergeant
This tough cookie's got experience from both sides of the table, with vast expertise ranging from software to electronics and optics as well as health tech. He's been fiercely learning the tricks of the trade as a VC, and pushed businesses into global markets as a CEO of venture-funded companies.
You might want to take the former Head Coach of Startup Sauna seriously, because this hardy chief makes business rookies go through blood, sweat and tears in order to learn what it takes to become a successful entrepreneur.
Kaj Hagros
Entrepreneur, Angel
20 years of experience in CEO and COO roles heading sales, marketing, and operations in Europe, Asia and Americas in mobile, media and IT businesses. Co-Founder at seed investor and accelerator Pivot5, Chairman of Prodeko Ventures, Chairman of adtech provider MCN Media Content News, Board member at Aalto University Executive Education, Board Member at equity research media Inderes. Past: Chairman at taxi-booking marketplace Cabforce (exit), Chairman at cloud-TV solution provider Booxmedia (exit), CEO of telecom IT solution provider Tecnotree Corporation (NASDAQ:TEM1V), COO & Managing Director at mobile entertainment content distributor FOX Mobile of NewsCorp (NASDAQ:NWSA), General Manager Asia-Pacific at messaging software provider First Hop (exit), Head of Strategy & Business Development and Nokia Networks (NYSE: NOK). Founded 8 companies, lived in 8 countries, served 24 boards. M.Sc. (eng) in industrial management from Aalto University & Trium MBA from New York University's Leonard N. Stern School of Business, London School of Economics and HEC Paris.
Inka Mero
Entrepreneur, Angel
Inka is Startup Sauna's past head coach (2012-2014).
She is an entrepreneur and seed investor with a track in building growth companies, online community services and mobile software businesses in Scandinavia, New York, Silicon Valley and Tel Aviv.
Being the co-founder and chairwoman of Pivot5 (past KoppiCatch) seed investor and accelerator company with 20+ portfolio companies ant 5 exits, she is passionate about service and business innovation and working with startups in the fields of mobile technology, big data & analytics and platform businesses in particular.
Inka has acted as CEO, VP Sales, Chief Product Officer and in strategic business development and VC investor roles both in startups and bigger companies. She has invested in 30+ companies during her career and raised several funding rounds from 50-100k€ pre-seed and seed rounds up to 30M€ of Series A/B. In addition to active involvement in her portfolio companies, she is also a board member at Nokian Tyres Plc, Fiskars Group Plc, YIT Plc and StartupSauna Foundation.
Phil Łaszkowicz
Industry Expert
Experienced creative technologist, with service and UX design, and full-stack development skills, supporting startups at board level, whilst working with some of the most successful organizations around the world, including Adecco, ARM, Audi, Barclays, Citigroup, IBM, Lloyds Banking Group, Microsoft, Nokia, NVIDIA, Oracle, Porsche, Sony, United Nations, and Volkswagen Group.
Delivered intelligence systems, identity and access management systems, enterprise financial systems, telecommunications solutions, machine learning / data science / AI products, mobile platforms, apps, and bots, cloud services, core operating systems technologies, augmented & virtual reality solutions, award winning video games, embedded media systems, wearable technologies, and Web technologies.
Startup coach, board level advisor, and occasional speaker at events for the use of open source and open standards in the enterprise, & start-up best practices.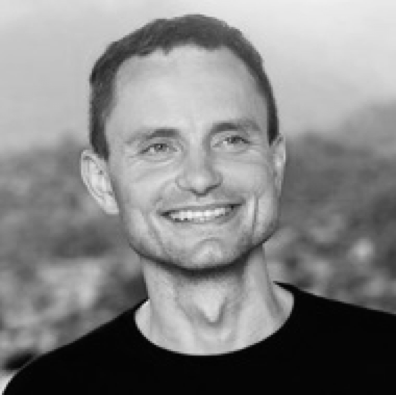 Sven Illing
Investor
Sven Illing is a business developer, adviser and investor working with hi-tech companies. He has helped 100+ teams with advice & contacts and invested into 70+ startups through startup accelerators Buildit and GameFounders. Previously Sven co-founded a software company Vision Group.
Gleb Maltsev
Pitch Trainer